After seeing lots of the locations in Fort Langley we then headed out on a short drive along the road to Hazelnut Grove, where the spooky apple orchard in S01E11 'Scarecrow' was filmed.
8651 Glover Rd, Langley (49.160891, -122.589397)
Unfortunately the trees are diseased so many have already been destroyed and when we were there a lot of the others had been chopped and were being burned. But for the time being it still looks like the place where Dean got chased by the fugly scarecrow.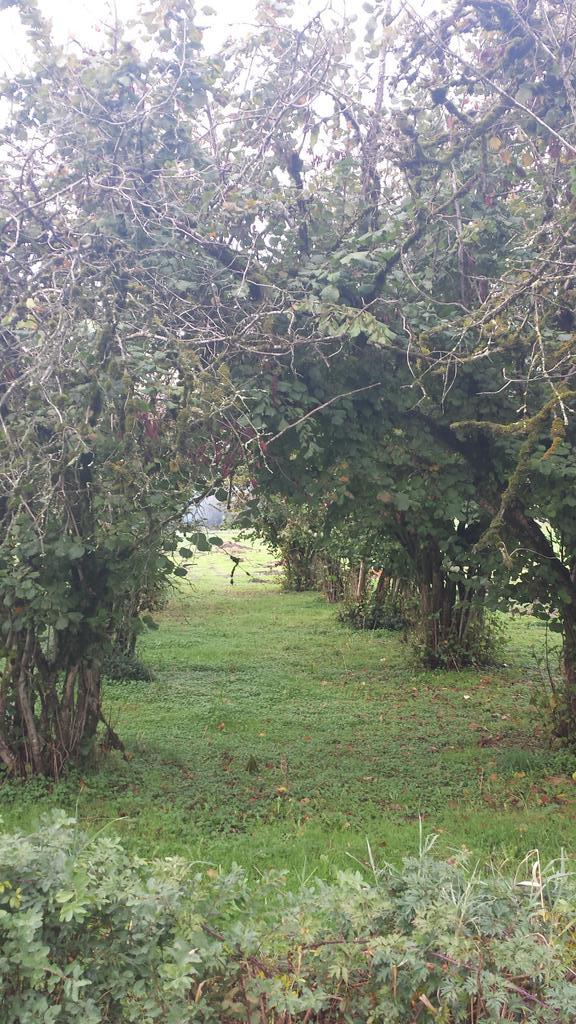 ---
Next up was the mansion used in S06E22: 'The Man Who Knew To Much' and S0701: 'Meet the New Boss' where Castiel became Godstiel.
68 Ave & 256 St, Langley, BC V4W 1T9 (49.126536,-122.515551)
I loved this location, it is in such a beautiful area and is a very impressive building.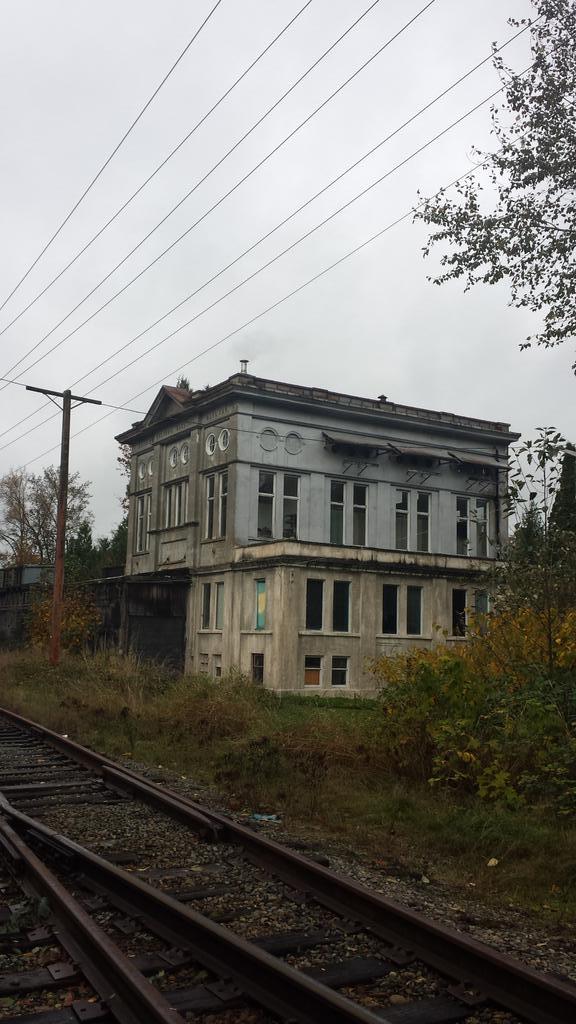 ---
The next location was not as easy to see as we'd hoped, mainly because there was a film crew there setting up for a 'movie of the week' shoot. We spoke with security and explained what we were doing, but were not able to take any pictures of the actual house. In that area we saw 5 different film crews, or rather all the film trucks that belong to the crews. It was very exciting to see so many and just confirms that BC is Hollywood of the north!
 Copperstone House, 21122 12 Ave, Langley, (49.023606,-122.638267)
The location we were trying to see was the house used in S03E08 Heartache.
Here is the best photo that I got, just of the gate outside. 
---
We had much more luck with the next location, this one being the barn used in S08E22: 'Clip Show' where they sewed Abaddon back together. 

21151 Old Yale Rd, Langley, BC V3A 4M7 (49.097215,-122.637861)
This is an actual working farm so we were as respectful as possible and we didn't get too close. The barn didn't have the cool markings on the side, but it was still very recognizable. We guess those markings were perhaps added in by VFX. 
---
Next up we found the first of our two Gas n sips, this one from S10E01: 'Black' where Dean was known as porn guy and the clerk stole the show.

208th and 40th Street, Langley 
Unfortunately it is currently shut down so we were only able to get pictures from outside.
---
The second Gas n sip was the one where Castiel realizes that Gabriel isn't as he seems in S9E18: 'Meta Fiction'
200th and 24th Avenue, Langley.
This one was open, so we were able to get a few pictures inside
---
The last place for this post is the Church that Kevin is hiding in in S08E01: 'We Need to Talk about Kevin'  It's also the one that Crowley kills his girlfriend outside.
Christ the Redeemer Anglican Parish, 16613 Bell Rd, Surrey, BC V3S 1H7
They have since replaced the door or had a fake door on the church during filming, but the rest is recognizable.
Up next is Purgatory…I'm saving the best for last!