Supernatural Location hunting in Vancouver with Alex, Lynn and Kelli.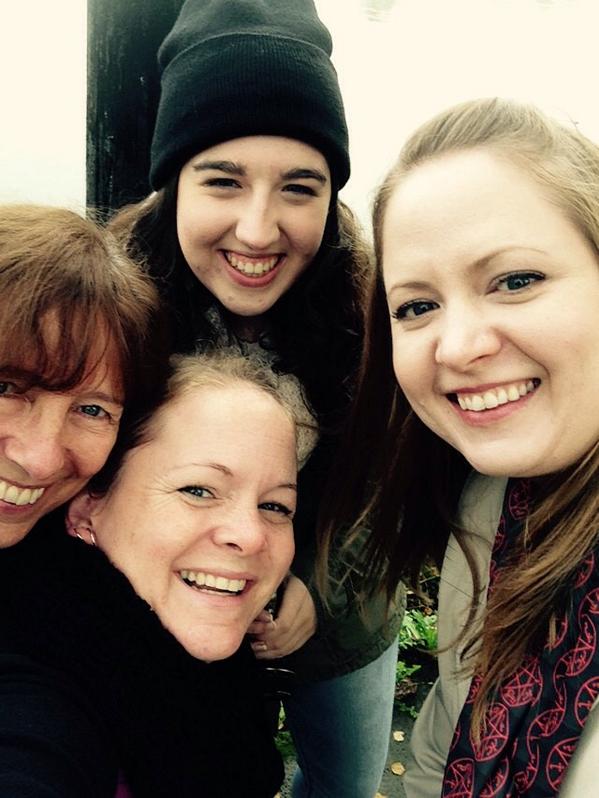 Our first Location hunt was based in and around the Langley area of BC
Langley is a 2+ hour journey from downtown Vancouver on public transit, so plan ahead.
We were lucky enough to have Alex as our a awesome chauffeur (get-away driver), Lynn as navigation's and occasional traffic light miracle performer, Kelli providing the snacks and me as the gal with the plan! By plan i mean printed locations taken from the wonderful website www.supernaturalocations.com
Our first stop on this tour was a stunning little town called Fort Langley;  you literally feel like you have either stepped back in time or wondered onto a film set in this town, It all looks so sweet and old fashioned.
---
We started at Marina Park, which is located at the end of Church St. Here we were searching for the infamous bro moment fence, from the end of Croatoan / start of Hunted in Season 2, where Dean tells Sam that John told him he may have to kill him!
If you go across the wooden dock and walk about a minute down the path along the river you will soon find the spot, it is where the tall posts finish and the shorter posts start (that makes sense when you get there).
Marina Park End of

 Church St, Langley, 

BC V1M, Canada (

49.170336,-122.574943)
Lynn and Kelli reenacted the bro moment for us, although without sitting on the slightly dilapidated looking fence: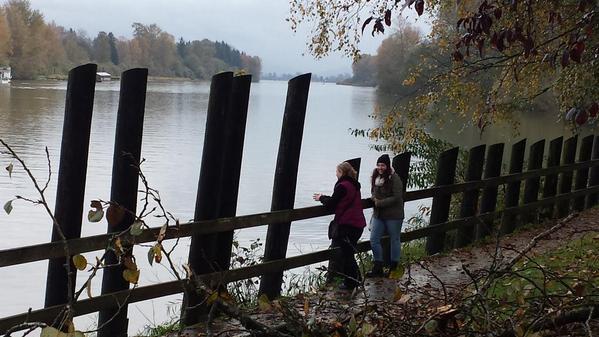 It is a beautiful spot, with lovely views across the river.
---
From here we wondered onto the Village Square Courtyard where quite a few scenes from 'Croatoan'  and 'The Song Remains the Same' were filmed. 
Village Square Courtyard,


 23343 Mavis Ave, Langley, BC V1M (

49.16944,-122.576493)
'Croatoan' in S02E09
'The Song Remains the Same' S05E13
The Telephone is not there any more…nor is the passed out angel. 
---
We continued along the main street in Fort Langley called Glover Road and saw a few more locations from various episodes, they are all very visible as you walk along so I have not set up a map for any of these ones, just walk along and enjoy spotting them!
The Fort Langley Library (Community Hall), from S07E05 'Shut up Dr Phill' located at 9167 Glover Rd:
It looked a lot different without James Masters statue outside!
The Lampliter Gallery Cafe, from S07E16 'Out with the old' located on ‪9213 Glover Rd‬
The Cafe is still open, unlike quite a few of the cafe's and restaurants used in Supernatural, so you can go in and have a bite to eat where Sam and Dean pondered the case!
St. Andrew's United Church, 9025 Glover Rd, which is the Church that belonged to Garth's father in law in S09E12; Sharp Teeth.  
In the parking lot of the church is where Sam and Dean descided they might as well work together at the end of Sharp Teeth. 
Yes even a parking lot can be exciting when you are Supernatural location hunting! 
---
A short wonder out of Fort Langley led us to the old Ferry Ramp where Bobby waited for Rufas is S06E04; 'Weekend at Bobby's'
Ferry Ramp, End of Glover Road, Langley, (49.179894,-122.56758)
This was the only part of our day that was almost ruined by the rain, we were very lucky as Vancouver is known as Raincouver! so if you are location hunting remember your umbrella! 
On the way back from the Ferry Ramp we spotted this sign, which we had to get a picture of! I think you can guess why….
---
Before leaving Fort Langley we stopped outside the church from S05E17: '99 Problems' 
‪St. George's Fort Langley‬, ‪9160 Church‬, ‪Langley, (49.168763,-122.577488)
Unfortunately the cable cuts into the picture no matter where you stand but it is still a lovely little church.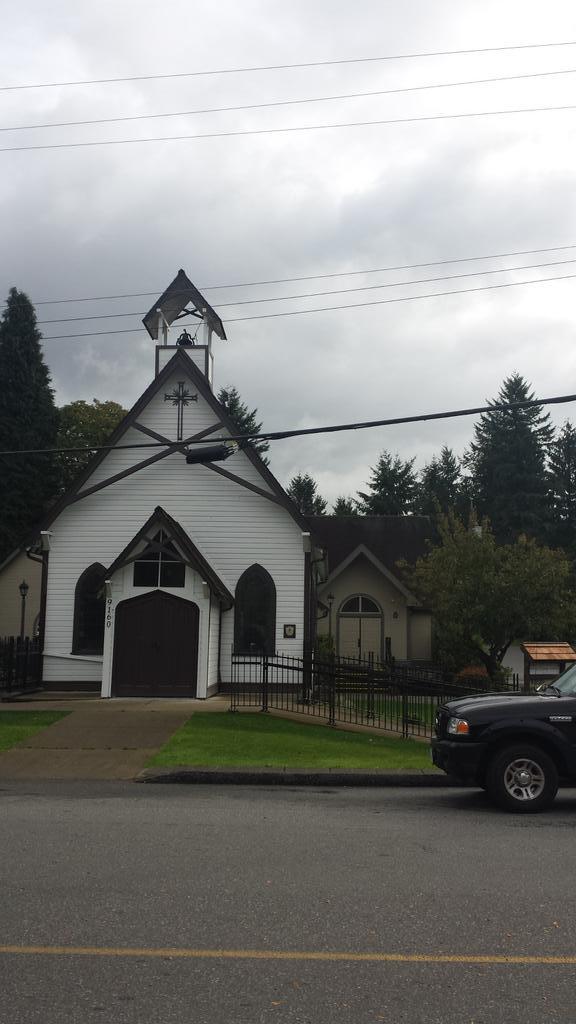 Up next….. The mansion where Castiel became Godstiel, the barn where they sewed Abaddon back together and some purgatory madness!